Tiger Conservation in India
Since the onset of 20th century the tiger population in India has been declining with ever rising momentum.
Document created 21 August 2007, last updated 21 March 2010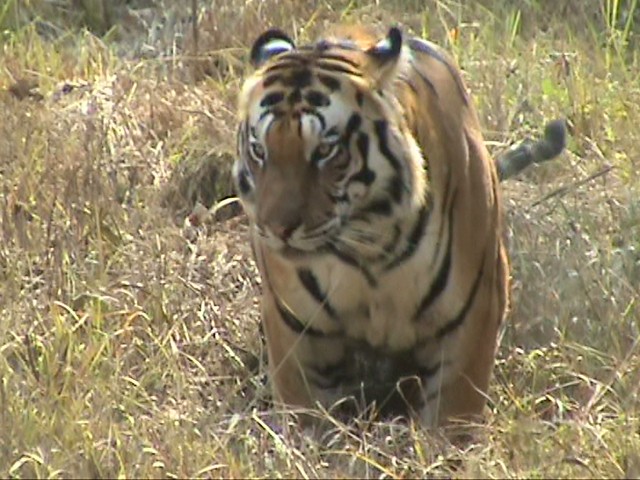 The massacre of the tigers by the Maharajah and the Royal Guests during the British rule in India coupled with the devastation of forests for commercial use sealed the tiger's fate. In their eagerness to bag a tiger trophy the Maharajah's and the Royal guests hunted not only the tigers in their prime but they did not spare the tigresses carrying unborn and the helpless tiger cubs as well. Thanks to people like Jim Corbett the dwindling population and the habitat caught peoples attention. But it was only after Independence that a tiger conservation program was initiated - The Project Tiger. The wildlife protection act was also passed earlier. Project tiger in the initial phases was a huge success and tiger population began to recover. The project was instrumental in conservation of remaining ares which had good forest cover. After a decade of success where in the tiger population in India rose to over 4000 the project began to fail. The increasing demand for tiger bones in Chinese medicine sounded as a death knell for the severely endangered tigers in India. The poachers and illegal wildlife part traders turned towards India since China had lost most of its tiger population. The traders and their network has since created a havoc. The well protected areas like Sariska Tiger Reserve and Panna Tiger Reserve have lost all the tigers surviving their. It is a matter of deep concern if poachers can ac with such impunity and get away. There has to be a policy which offers tight security and protection to tigers remaining in various preserves of India. If right steps are not taken immediately the tigers will be completely wiped out from India.
Links to external websites:
[wb1] Tiger Safari Blog - A blog on tiger safaris and wildlife conservation in India. Find articles on tiger conservation, National Parks and Tiger Reserves.
Comments
No comment available for this document